Breech Gear is the first and original mid-waisted cotton boxer briefs that protect you from grip rash and your firearm from sweat. Breech boxer brief's four-inch-high, dual cotton layer creates a soft protective comfort barrier between you, your firearm, holster, and optic. Breech boxer briefs can be worn every day with any gear, making Breech Gear the industry standard in EDC conceal-carry underwear.
Breech boxer briefs do not hold a firearm and are not a type of "holster underwear." Breech is also not a compression-slimming garment.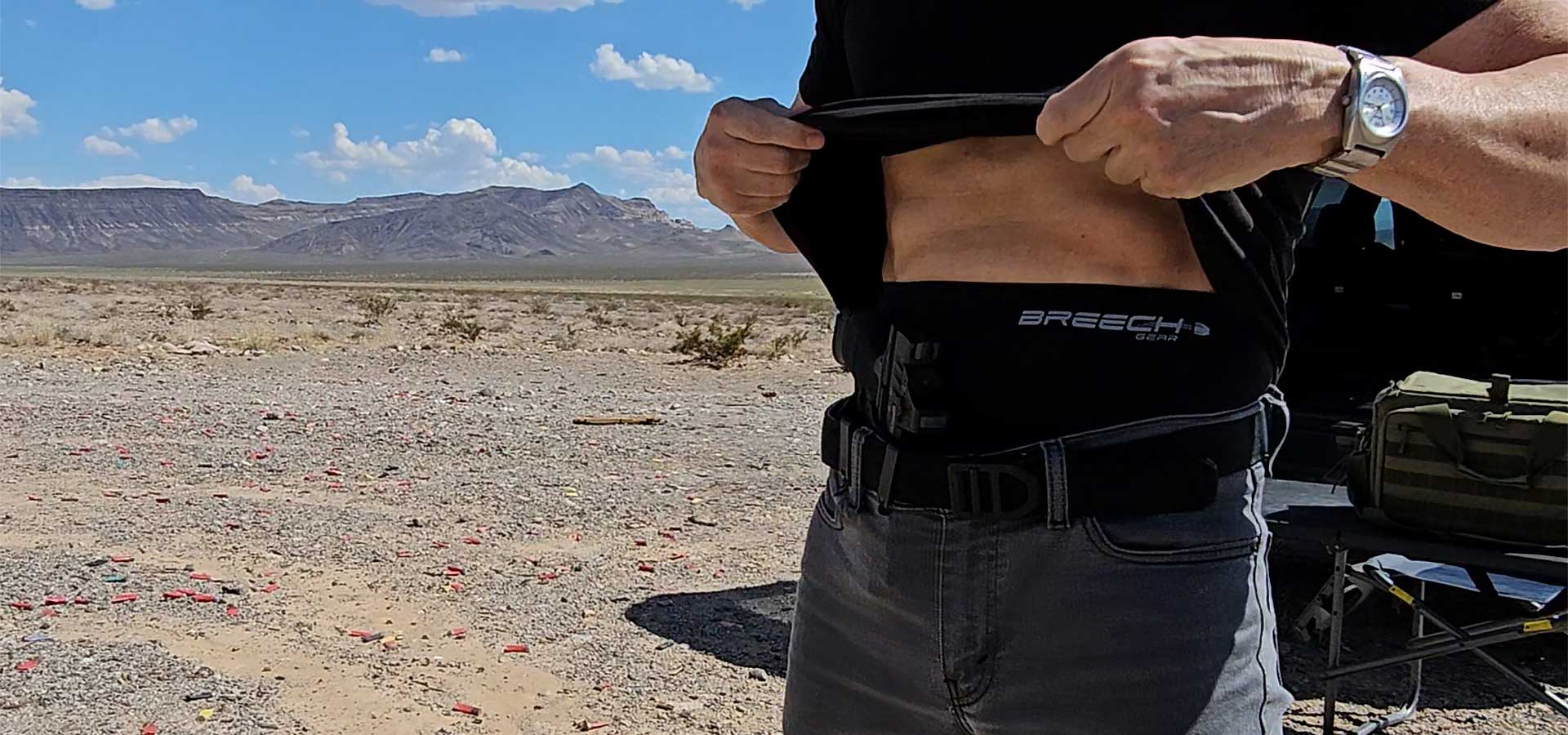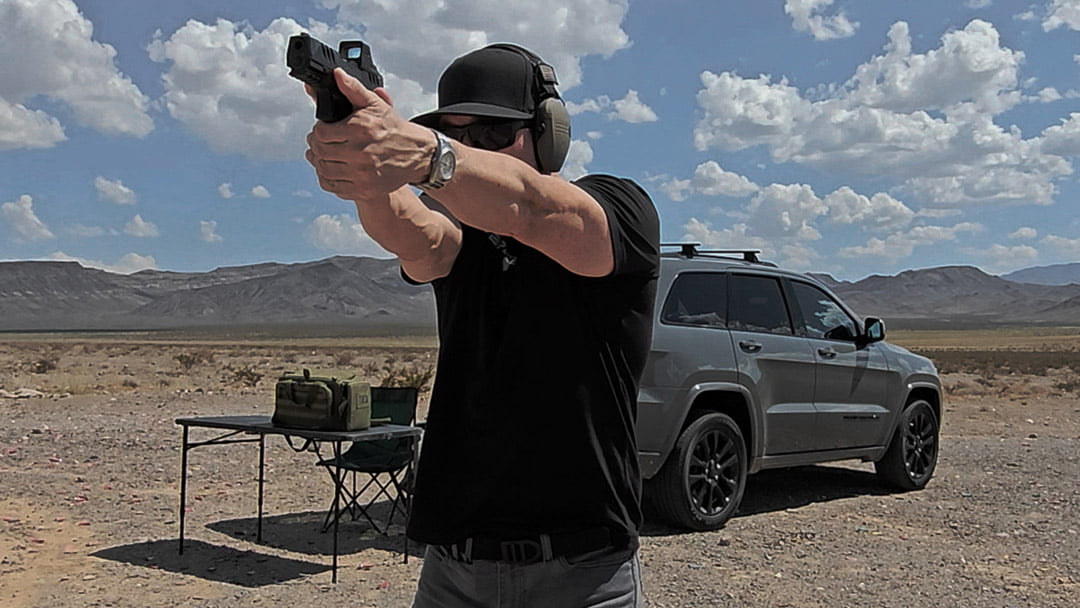 Why Breech gear?
Breech boxer briefs are extremely comfortable. No more stippled grip rash, pinched skin, or sweat on your gun. No more need for two t-shirts or a high-kydex sweat guard. Breech Gear is so comfortable, you won't feel the gun against your skin. Moisture-wicking 95% cotton / 5% spandex woven blend.
Slide 5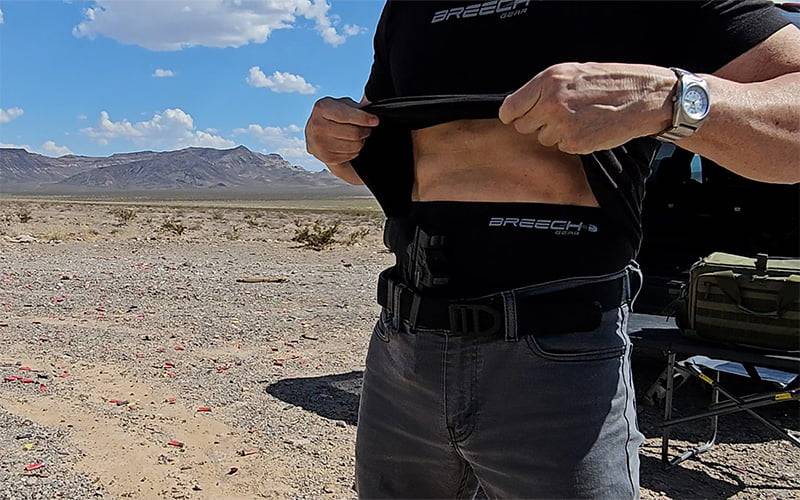 Slide 2
Slide 4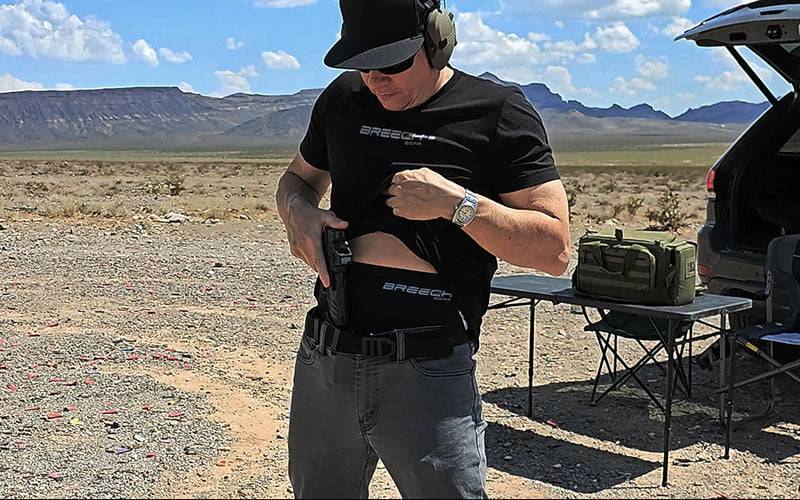 Slide 1
Slide 5
the standard
in conceal carry comfort
boxer briefs and t-shirts
protect
yourself
protect
your
firearm
protective
comfort